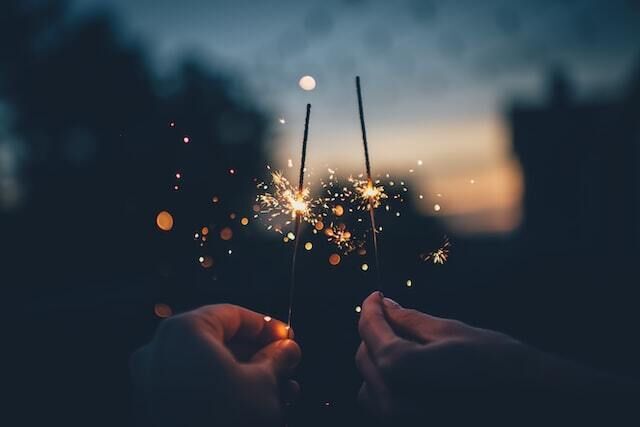 It's the most wonderful time of the year—the season of giving! People far and wide go above and beyond during the holiday season to give back to those in need, and it is greatly appreciated by nonprofit organizations around the world. While you may have made a plan for the holiday season, now is also the perfect time to make your altruistic plans for 2023. Studies have shown that small, actionable steps can help you achieve a larger goal.
 
Reflect on your past
First, let's celebrate all you've achieved! No matter how big or small your altruistic contributions were for 2022, give yourself a pat on the back. Even if you're just getting started by reading this article, you're on the right track. If you contributed to various organizations, ask yourself the following questions:
What charitable activity made me feel most fulfilled? A specific volunteer opportunity? A fundraising event?
Which contribution of mine has impacted the most people? What positive impact did I have?
What cause am I most passionate about that I've already helped?
What is a cause I would like to explore, and I haven't dipped my toe in yet?
Think through your responses for each question, and write down your answers! This will help guide you on your altruistic journey for 2023. 
Do the research
Now that you've considered what worked well last year and what causes you care about, it's time to do the research. Call up organizations in your community to get more information about how their funds are used and what volunteer opportunities exist. Many organizations will invite you to come to their location to speak to current donors and volunteers about their experiences. This will give you first-hand experience to decide if you'd like to spend more time with the organization.
Set a specific goal
What would you like to achieve in 2023? Maybe it's a certain number of volunteer hours. Maybe you'd like to raise a certain dollar amount. Or, maybe it's as simple as finding an organization you'd like to commit to long-term. Whatever your altruistic goals, write them down. Don't be afraid to dream big!
Start small
Rome wasn't built in a day and neither are altruistic tendencies. Consider a larger giving goal or number of hours you'd like to spend giving back. Then, break that big goal into smaller goals that you'll work toward. Break down your yearly goals by months and maybe even weeks. Set tentative dates for when you'd like to achieve altruistic milestones.
Make a plan to reevaluate
Plans change. Causes you are passionate about may change. Life happens. Set a calendar reminder every few months for the next year to check in on your altruism goals. It's okay to change the plan, and sometimes it's necessary! Setting a reminder to check in now will help keep you on track throughout the year.
Giving back should be fun and worthwhile. The best way to get the most out of giving back is to set your giving goals with intention and to choose organizations you're passionate about. The new year is right around the corner, and with a solid altruism plan, you're sure to have the most successful giving year yet!