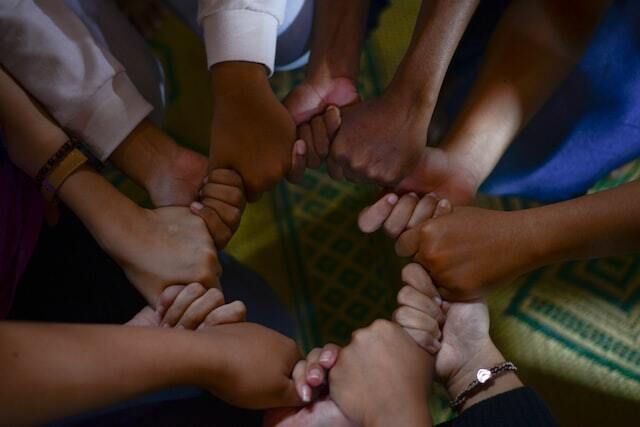 Every year, December is recognized as Universal Human Rights Month. Included in the month is also Human Rights Day, recognized every year on December 10th. The theme for this year's month of recognition is "Dignity, Freedom and Justice for All." 
Plus, this year is a special year of commemoration as it marks the 75th anniversary. The United Nations General Assembly adopted the Universal Declaration of Human Rights (UDHR) in 1948. 
Unfortunately human rights are still in jeopardy across the world. According to the UN:
"Human rights are rights inherent to all human beings, regardless of race, sex, nationality, ethnicity, language, religion or any other status. Human rights include the right to life and liberty, freedom from slavery and torture, freedom of opinion and expression, the right to work and education and many more.  Everyone is entitled to these rights, without discrimination." —UN.org
Check out ways that you can participate in Universal Rights Month to help ensure human rights are given to all human beings, regardless of their backgrounds.
Educate yourself.
Like many causes, helping begins with educating yourself on the injustices in the world. Do research to understand where human rights are not being given in the world. Look up organizations that are supporting human rights in those areas to see how you can help. 
Donate or volunteer.
Giving your time or monetary support are great ways to recognize Universal Human Rights Month. After doing the research on causes, identify human rights organizations in your community where you could give back. Ask about open volunteer positions or how you can get involved with the organization moving forward. This is an opportunity to help human rights organizations year-round!
Reach out to local leaders. 
One of the biggest ways to make change is to talk with your local officials and representatives. Write a letter or pick up the phone to discuss human rights and any laws that you would like to see enacted upon and/or changed. Spread the word in your local community to gain traction and support with your peers. 
Human rights should be protected at all costs. You can get involved this Universal Human Rights Month and continue to spread the word year-round. Start conversations with your friends and peers. Donate and volunteer when possible to support human rights causes. Together, we can make a big difference.